How It All Works: Processes and FAQs
It all starts with understanding what question you're looking to answer. Once that's clear, we then look at the different souces of data that can help answer the question! These might be one single set, or multiple sets, depending on the challenge.
This data is interrogated - where are the gaps, what trends can we see, what are we missing? And a set of actions and recommendations emerge.
Together, we'll workshop these findings so that you can apply them to your business - and witness the results! And then, now your benchmark is set, you can identify a date to review it all again and see what changes have occurred.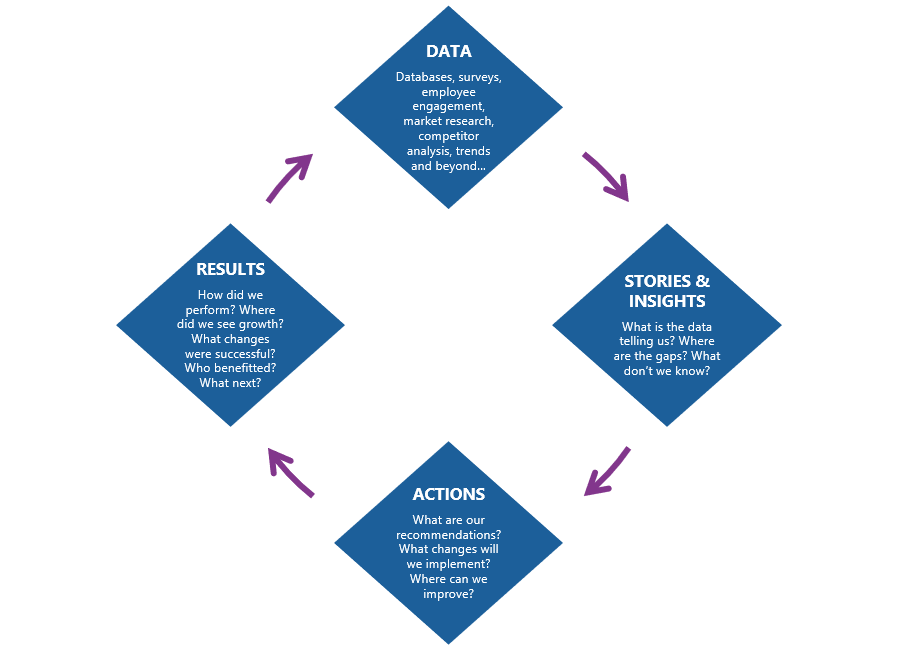 Shall we work out what your question is together?